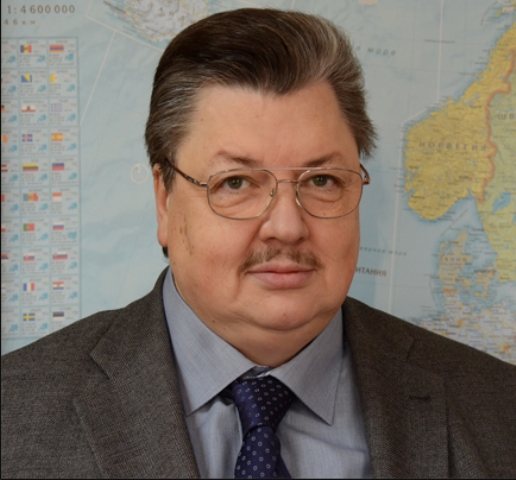 CJSC SDPC Dynaforce (before 2006 – LLC "Dynaforce) was founded in 1995 on the basis of the special manufacture JSC "Corporation "Pennon". At first the company produced and supplied the items for the corporation "Pennon" (certain components and semi-finished products of the life-sustaining systems and body armour). However , meanwhile the capacity of "Dynaforce" increased and, correspondingly, the participation interest in the final product grew also. By 2006 almost all departments of the special manufacture were moves to LLC "Dynaforce". Therefore, scientific, engineering and production potentials of "Pennon" and "Dynaforce" were concentrated in one structure. This restructuring allowed to distribute efforts in the most reasonable way. The effort were made to finish state defence order , producing and serial mastering of the new samples of military technics, equipment and military uniforms and accessories.
The head of CJSC "SDPC "Dynaforce" is Averyanov Andrey Anatolyevich. Born in 1951. In 1974 graduated from Moscow technological institute of consumer goods manufacturing. Since 1977 he was the employee of the special manufacturing on JSC "Corporation "Pennon" in capacity of the senior designer. Since 1980 – in the capacity of Senior designer of the special construction department. Since 1981 – Assistant General Director. Director of the special manufacturing. Was the direct supervisor of mastering of the production in quantity of different life-sustaining systems fir pilots (PPK-3,  VKK-15K, VMSK-4-15 and others). Was the supervisor of the construction of means of emergency escape from submarines, was the founder and one of the supervisors of development work concerning the topic of "Life-1" – creation of the new set of life-sustaining systems for a pilot during the flight and in case of emergency. In 1995 when the special manufacturing became the independent enterprise LLC "Dynaforce" – was appointed as the director, since 2006 – as the General Director of CJSC "SDPC "Dynaforce".
The candidate of technical sciences. The author of numerous scientific articles. Co-author of the certain range of inventions (over 40).
- I am sure that the personnel performance quality is high, that the employees are fair. That's why I guarantee high quality of our products. We use only the best fabrics and components. Combining the high quality materials and work we provide run-out production which resists the cruel reality.
Hoping for further collaboration, 
CJSC "SDPC "Dynaforce" Director
Averyanov A. A.
What we offer
1
Quality
The quality of our products is confirmed by numerous certificates.
2
Reliability
The reliability and timeliness of supply of products is appreciated by many our customers.
3
Affordable prices
The cost of our products fully meets its quality.